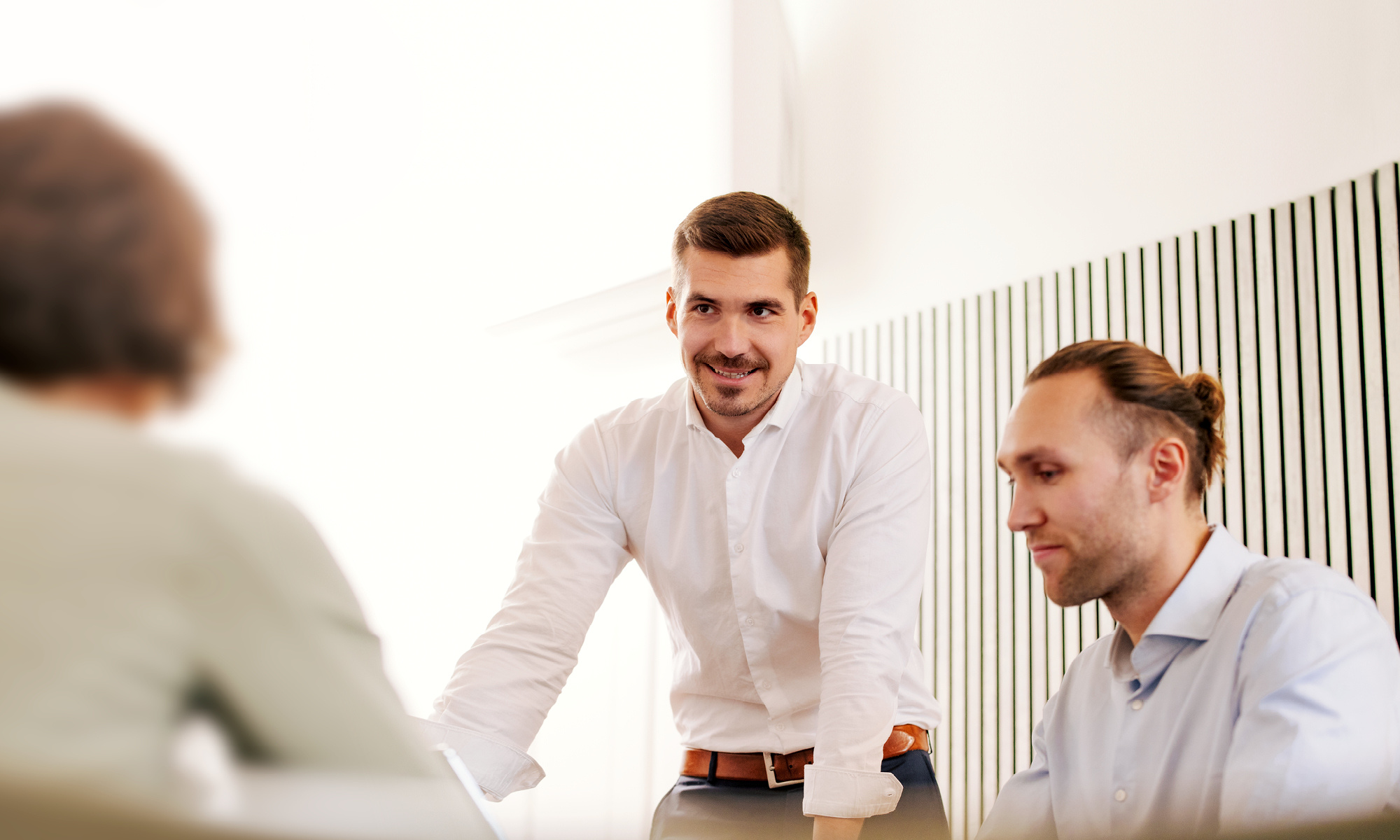 The globe is large.
The world is complicated.
And the markets are in motion.
These factors don't stand in our way of optimising your supply chain. On the contrary – they motivate us.
Strategy and transformation
The right corporate strategy
leads to a successful future.
For this statement to ring true, the strategy must completely permeate the business. Through shared understanding and achievable goals, disruptions of global value chains caused by climate, pandemic or world politics can be overcome. In a volatile and globally interconnected world, only transformative growth leads to optimisation of the core business. Strategies, organisations, processes and systems: inloop supports companies undergoing change – to bring change to life.
In line with this topic...
Supply Chain Health Assessment
We want what we do today to be
just as efficient and beneficial tomorrow.
Globalisation and volatile market conditions expose companies to permanent challenges. Nevertheless, production should deliver high-quality products at low cost in the shortest possible time while conserving resources as much as possible. The efficiency of processes must therefore be constantly scrutinised and optimised. This means adopting a mentality of continuous improvement. With our Supply Chain Health Assessment, we take into account the requirements of sustainable supply chains, track down potentials, and lead to symbioses within the business environment.
In line with this topic...
Digitisation and organisation
The digital age opens up
new ways to achieve our goals.
The Internet of Things (IoT), algorithms in smart machines, real-time production planning, and block chain applications contribute to the ongoing transformation of companies. The right IT infrastructure helps to optimise processes, improve productivity, and accelerate sustainable growth. Therefore, a clear picture of future requirements must be created. It is essential for companies to include digitalisation in their strategic roadmap. inloop provides support from software selection to successful integration, with appropriate empowerment of the organisation. The continuous training of employees is an important building block in this process.
In line with this topic...
Logistics and the circular economy
Through collection, reprocessing or
pay-per-use-concepts, value chains are
expanded in the sense of the circular economy.
Circularity opens up new potential in logistics. Collection and sorting points, processing facilities or workshops, multiply the fields of application for logistics service providers. At the same time, the procurement routes for primary raw materials are reduced. Transparency and real-time information are gaining in importance. With inloop, you create transparency and open up future-oriented business fields.
In line with this topic...
People in sustainable value chains
ESG factors help to shape our
guiding principles and we need
people who are on fire for them.
The linear economy has had its day due to the current challenges – the climate crisis as well as the humanitarian and economic consequences of unsustainable lifestyles. inloop is a shaping force in the adaptation of value chains and supports companies in the redesign or reorganisation of their supply chains. We know the relevant experts for your specific ESG requirements and bring environmental, social and governance issues in line with your supply chain management. Through our network, we bring together people who share this mindset.
In line with this topic...